Note:
This game comes in two versions. Choose Best Bros for an original experience, or Cinematic for a thrilling custom soundtrack.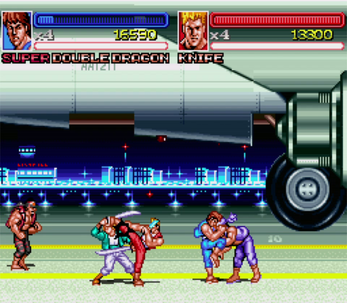 Legend of the Double Dragon fills in the gaps left by the Super Famicom Return of Double Dragon, but it doesn't stop there. The new style switch mechanic lets you choose between three fighting styles on the fly. Create combos and unlock devastating new techniques. Can you find them all?
This project would eventually evolve to become the even more advanced
Ultimate Double Dragon
, so now is the time to practice up!